University of the Nations
---
A university like no other
Explore the richness of Gods World
---
A lifestyle of learning
Viewing the world as both its classroom and venue for ministry, the University of the Nations is committed to teaching and developing Christian men and women called to "make disciples of all nations." (Matthew 28:19-20). Special priority for service is given to nations, cities, and people groups which have had the least access to the message of the Gospel. An integrated approach to ministry, including evangelism, training, and the meeting of physical needs, is presented biblically and worked out practically.
The Online SBS is accredited through the University of the Nations (uofn.edu) via the Online Extension Studies Centre
More info -University of the Nations
---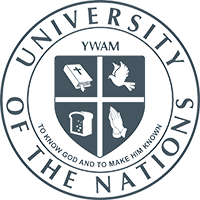 Extension Studies
Extension Studies is an innovative initiative from the University of the Nations, to serve people within YWAM, other ministries and the working world, who desire through part-time learning, to be further equipped to serve God in the area of society God has called them.
These part-time studies help equip, train, and serve all people, whether they have done a Discipleship Training School or not, so all can be trained to a University of the Nations-approved standard. The Extension Studies Centre seeks to facilitate and offer training for alumni and friends who desire to continue the lifelong process of learning.